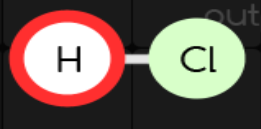 Molecules are two or more
atoms
held together by chemical bonds. When an atom of a molecule is held or moved, the rest of the atoms in a molecule move, so long as they are bonded. Harvesters collect atoms from the enviormental background outside the reactor in production assignments. Storage tanks serve the same purpose of harvesters, albeit larger. A molecule's size limit depends on the input and output side of the reactor. A
Standard Reactor
has an input and output of 4 tiles by 4 tiles, while inside research reactors they are able to contain an output area of 4 tiles by 8 tiles.
Ad blocker interference detected!
Wikia is a free-to-use site that makes money from advertising. We have a modified experience for viewers using ad blockers

Wikia is not accessible if you've made further modifications. Remove the custom ad blocker rule(s) and the page will load as expected.